Lake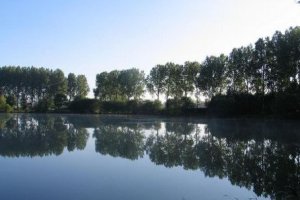 Hidden away in the Orne region, bordering Mayenne, Lac Serenity is a fully tree lined 7.2 acre lake, more reminiscent of an old English estate lake. The lake is surrounded by an abundance of trees from, Oaks to Willows and Poplar to name just a few, the wild flowers and bushes blend in well with the ambience of Lac Serenity, hence the name Serenity was chosen for the lake name.
All the swims on Lac Serenity offer the angler plenty of visible features and water to fish to, lily pads and over hanging bushes in the margins offer the fish plenty of cover during the warmer months and are ideal hotspots for laying your traps. Under the surface the lakebed has patches of silt and is relatively snag free, the rest of the lakebed is made up of bars, troughs and holes again all ideal hotspots and target areas for searching out your quarry.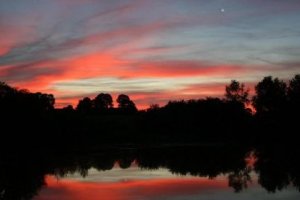 Much thought has gone into the swims to give each angler a host of features and also so you don't encroach onto neighbouring swims.
There are 12 swims in total on the lake which have been designed and arranged to offer you plenty of space and comfort; most of the swims will allow you to pitch even the biggest of bivvies and swim 4 has been made into a double swim should you wish to have a social fishing experience.