About Us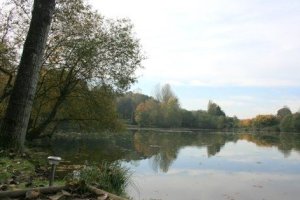 Lac Serenity is a 7.2 acre scenic and serene lake in Normandy, where you can fish to the abundance of Lily pads or stalk within the margins to catch one of our exceptionally good quality, stunning fish, which can be seen gliding through the waters gracefully or disturbing the stillness and quietness of it all by trying to tease your fishing abilities, when they top the waters, time and time again.
Does your wife not want you to go fishing again this year? Is your wife uncomfortable/unhappy to sleep in a bivvie overnight? Bring your wife and she can be accommodated in the house overnight. ENQUIRE FOR DETAILS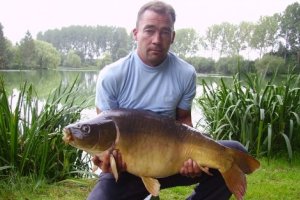 To add some extra comfort to your fishing, we provide as part and parcel of your fishing, a communal Fisherman Lodge, which has shower and toilet facilities, Fridge/Freezer, English T.V, Pool Table and cooking facilities.
Whilst fishing here at Lac Serenity, why not take advantage of booking the optional food package consisting of a good hearty English Breakfast and Evening Meal.